How to register your Starbucks card
B.free prepaid card registration
How to register your B.free prepaid SIM
The statutory obligation to register prepaid SIM cards has been applicable since January 1, 2019. Unregistered prepaid SIM cards cannot be topped up from 1 September 2019 anymore.
In order to make things as easy as possible for you, you may register your prepaid SIM card here: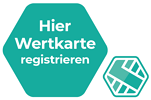 Please bring an official photo ID (e.g. passport, ID card, driving license) with you. Furthermore you will need to know the PUK of your SIM card.
Register B.free online
Your data may be verified online using Handy-Signatur.at, via online banking (involving an Austrian bank participating in eID), as well as using FotoIdent with your photo ID and your smartphone or webcam. As another alternative you also have the option to use B.free prepaid SIM cards already registered.

When will this registration be mandatory?
If you want to activate a new B.free SIM card:
The SIM card will be authorized immediately after its registration.
If your B.free prepaid SIM card was activated before 1 January 2019:
You must register your prepaid SIM card when topping it up from 1 September 2019 at the latest. Please note that, due to the new registration obligation, we will no longer be able to top up prepaid SIM cards not yet registered with effect from 1 September 2019.

Why is this registration necessary?
Since 1 January 2019, the Austrian telecommunications act * requires all communication network providers to collect specific master data ** for newly acquired prepaid SIM cards before activating them or authorizing services, in order to identify their owner.
*) Section 97 (1a) in conjunction with Section 109 (3) (22) of the Austrian telecommunications act (Telekommunikationsgesetz, TKG) 2003
**) Section 92 (3) (3) (a), (b) and (g) TKG 2003