Howard Heck Jim Carrey interview with Jimmy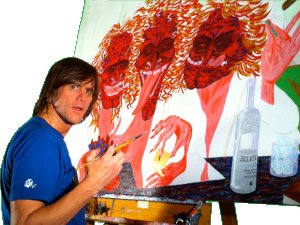 Jim Carrey has been drawing and painting since he was a kid. And for several years now, Carrey has been making art that is as expressive and emotive as his work as an actor. When he is not involved in new movie projects much of his time is spent in his New York art studio.
Some of his work has been shared on Twitter, but much has never been revealed. Check out some of his great work on this area with his drawings, paintings, sculptures and puppets!
Jim Carrey's art can be viewed at Wyland Galleries Beachwalk - Waikiki, Hawaii and Wyland Galleries Lake Tahoe, California where he is a permanent artist.
This Light Never Goes OutDate:
June 20 - September 1, 2019
Place:
Phi Center
407, rue Saint-Pierre, Montreal, Quebec H2Y 2M3, Canada
Description:
50+ works of political cartoon drawings made over the past three years. Jim Carrey's fourth solo exhibition. Public exhibition.
Read more here:
- News article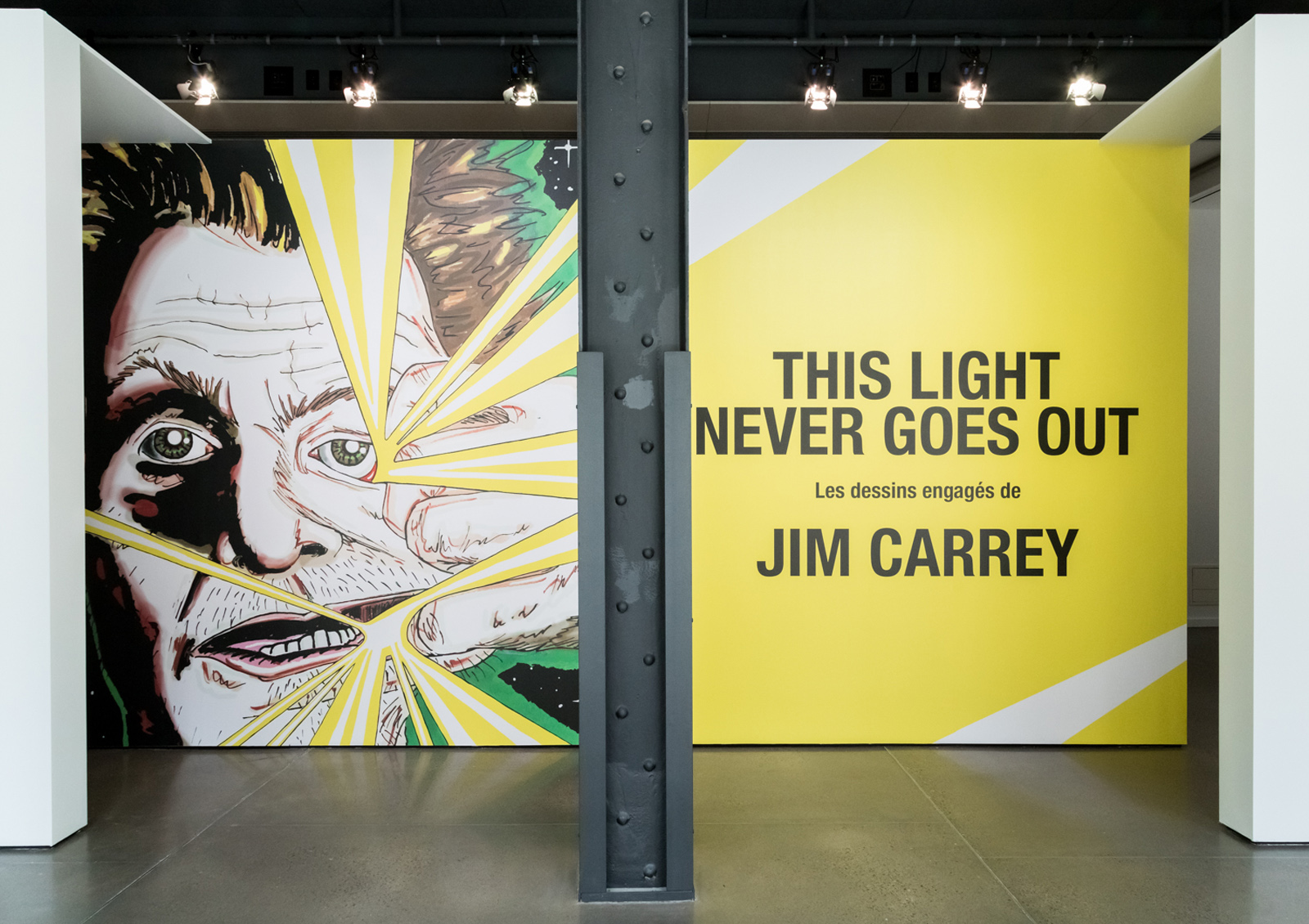 IndigNATION: Political DrawingsDate:
October 23 - December 8, 2018
Place:
Maccarone Gallery
300 South Mission Road, Los Angeles
Description:
Political cartoon drawings made over the past two years. Jim Carrey's third solo exhibition. Public exhibition.
Read more here:
- News article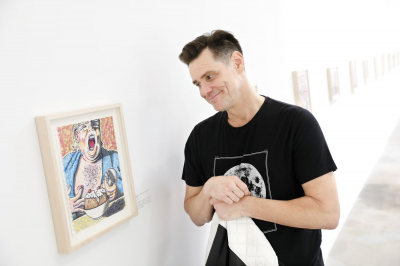 SunshowerDate:
September 23, 2017
Place:
Wyland Galleries Las Vegas
3663 S Las Vegas Blvd, Las Vegas, NV 89109, USA
Description:
60+ works in Jim Carrey's second solo exhibition. Private event.
Read more here:
- News article
Many photos here:
- Gallery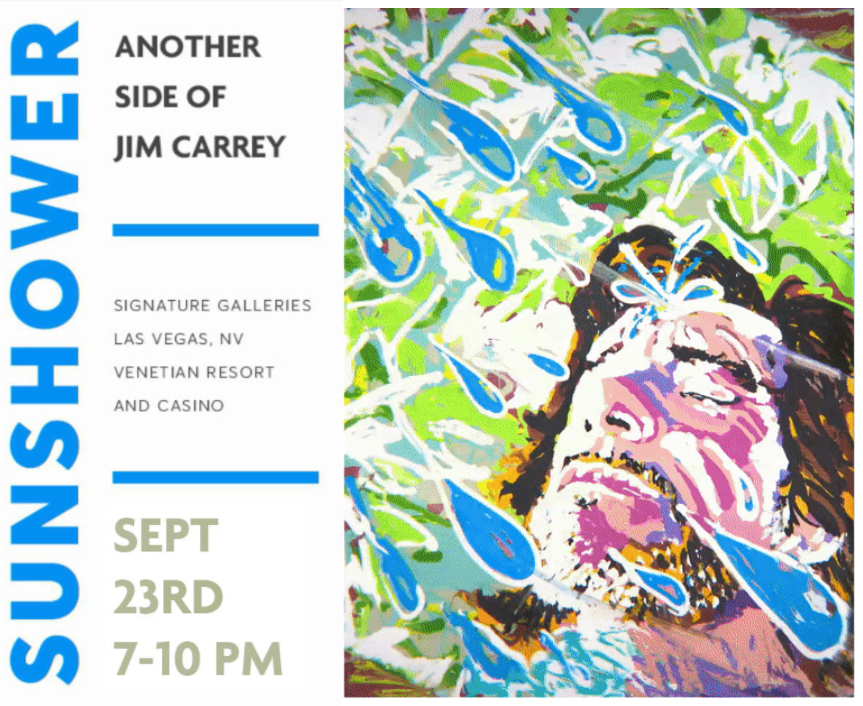 Nothing To See HereDate:
November, 2011
Place:
Heather James Fine Art
45188 Portola Ave, Palm Desert, CA 92260, USA
Description:
40 works in Jim Carrey's first solo exhibition. Private event.
Read more here:
- News article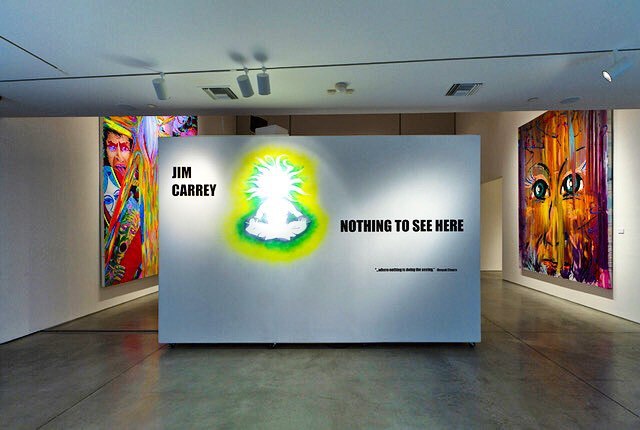 Hooray We Are All Broken
"So-called reality is energy and color creating forms that rise out of nothing. Broken figures dancing for each other filled with pain and polkadots, sharing one frequency, yet believing they are seperate."
- Jim Carrey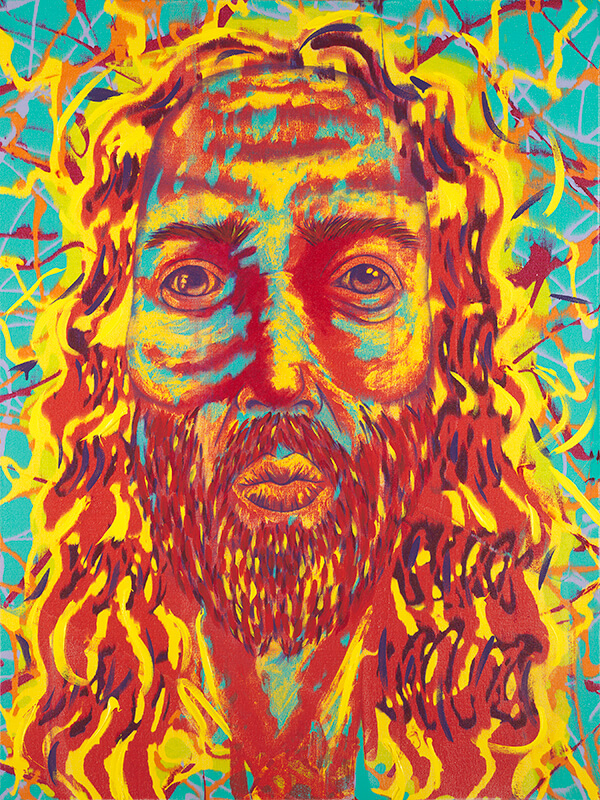 Electric Jesus
"Growing up catholic Jesus was a powerful and pivotal figure in my life. Whether his story is literal or allegorical, I have no doubt of the power of Christ consciousness. My intent was to capture that power, energy and ultimate understanding as it manifests from the electricity in all things. For The Prince of Peace to gaze into your eyes and see everything you are with total acceptance, forgiveness and love. "
- Jim Carrey
Shes the bomb
"A women's sexual power, intoxicating and hypnotic, holds within it both the promise of ecstasy an the threat of desolation."
- Jim Carrey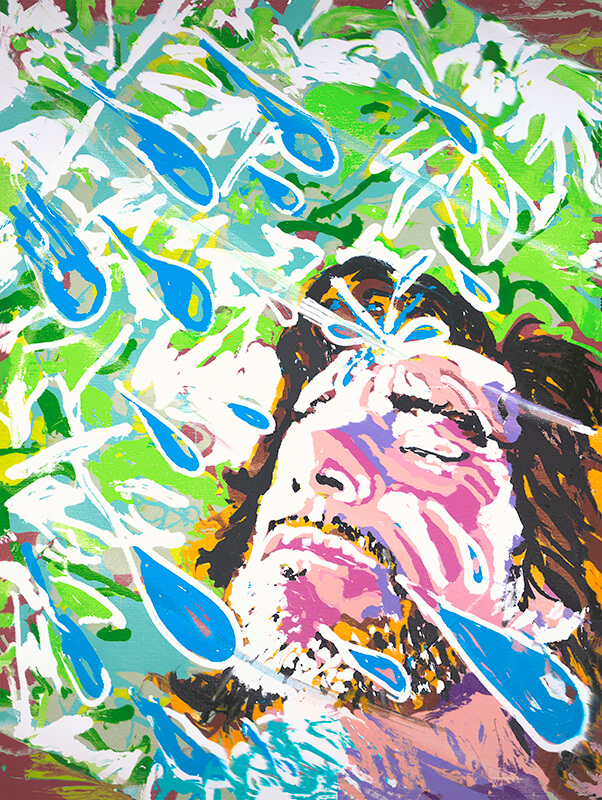 Sunshower
"A sunshower always feels like a miracle to me. It symbolizes the dark and the light, the beauty and the pain of existence, the cleansing purification that brings you to a greater appreciation of the life-giving sun."
- Jim Carrey
Valentine
"This painting offers an expression of love and appreciation to womenkind, and a signal of welcome to all sacred feminine tenderness."
- Jim Carrey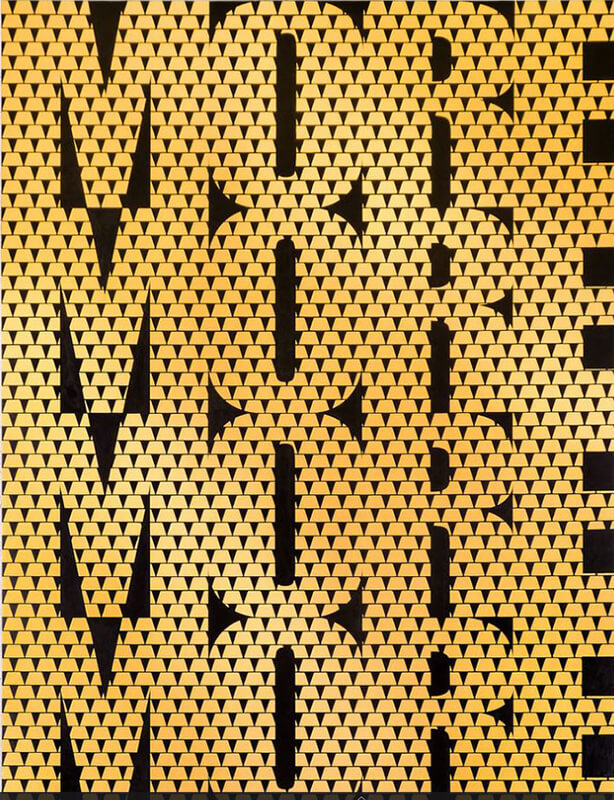 More more more
Prison of Becoming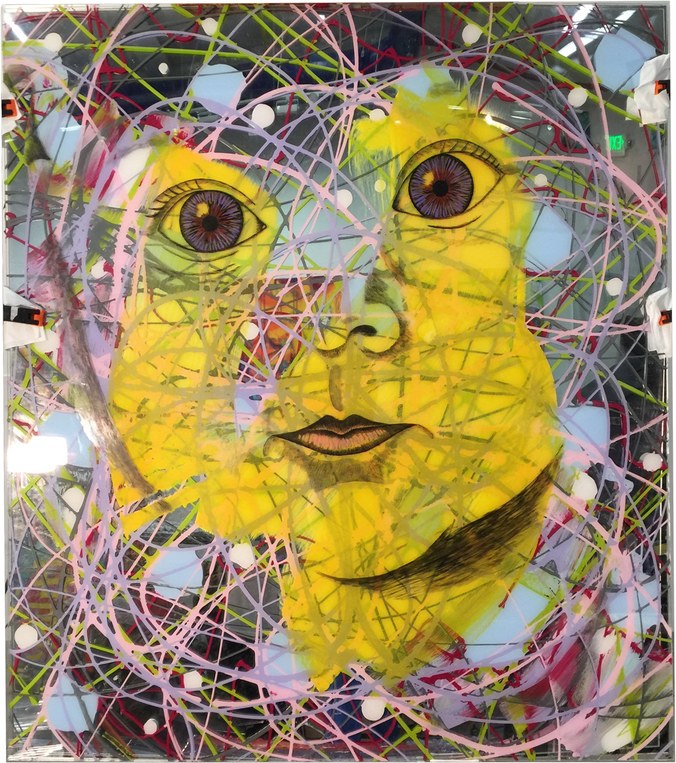 Eva, 2016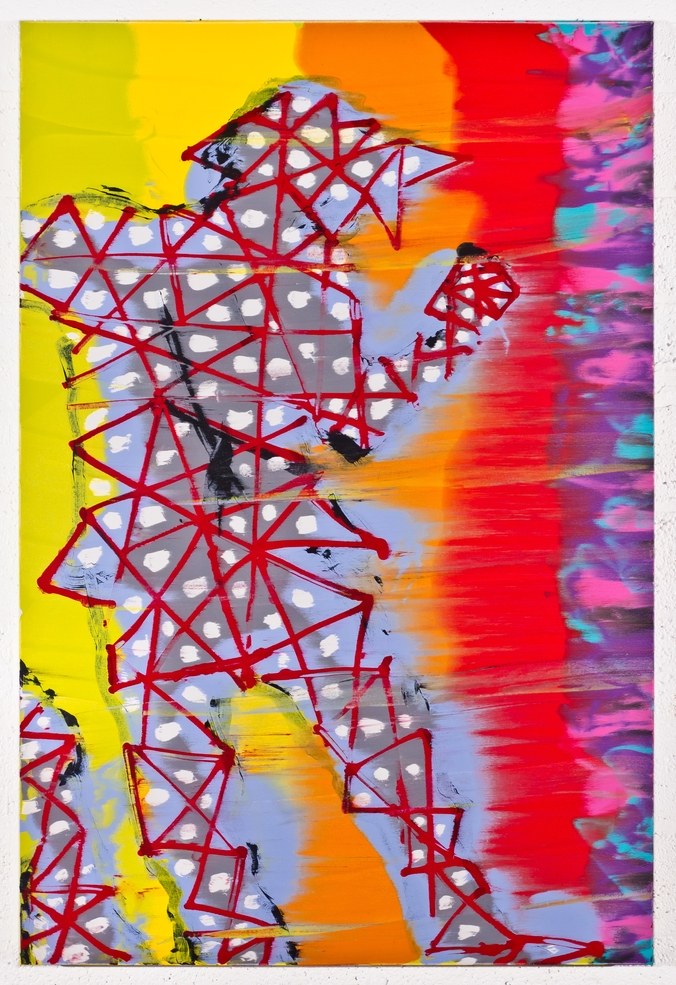 Bada Boom, 2010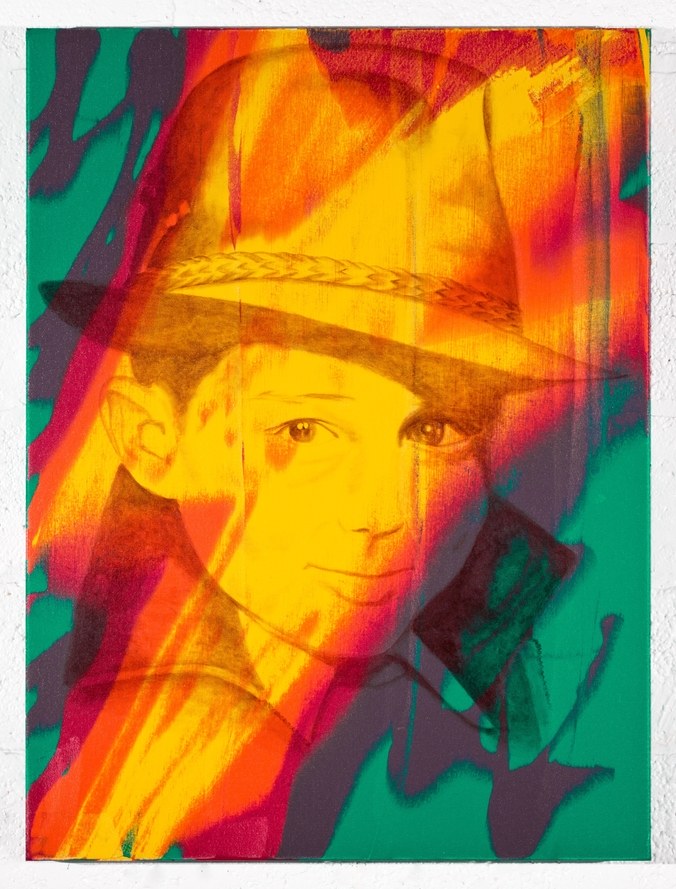 James Dean, Age 6, 2011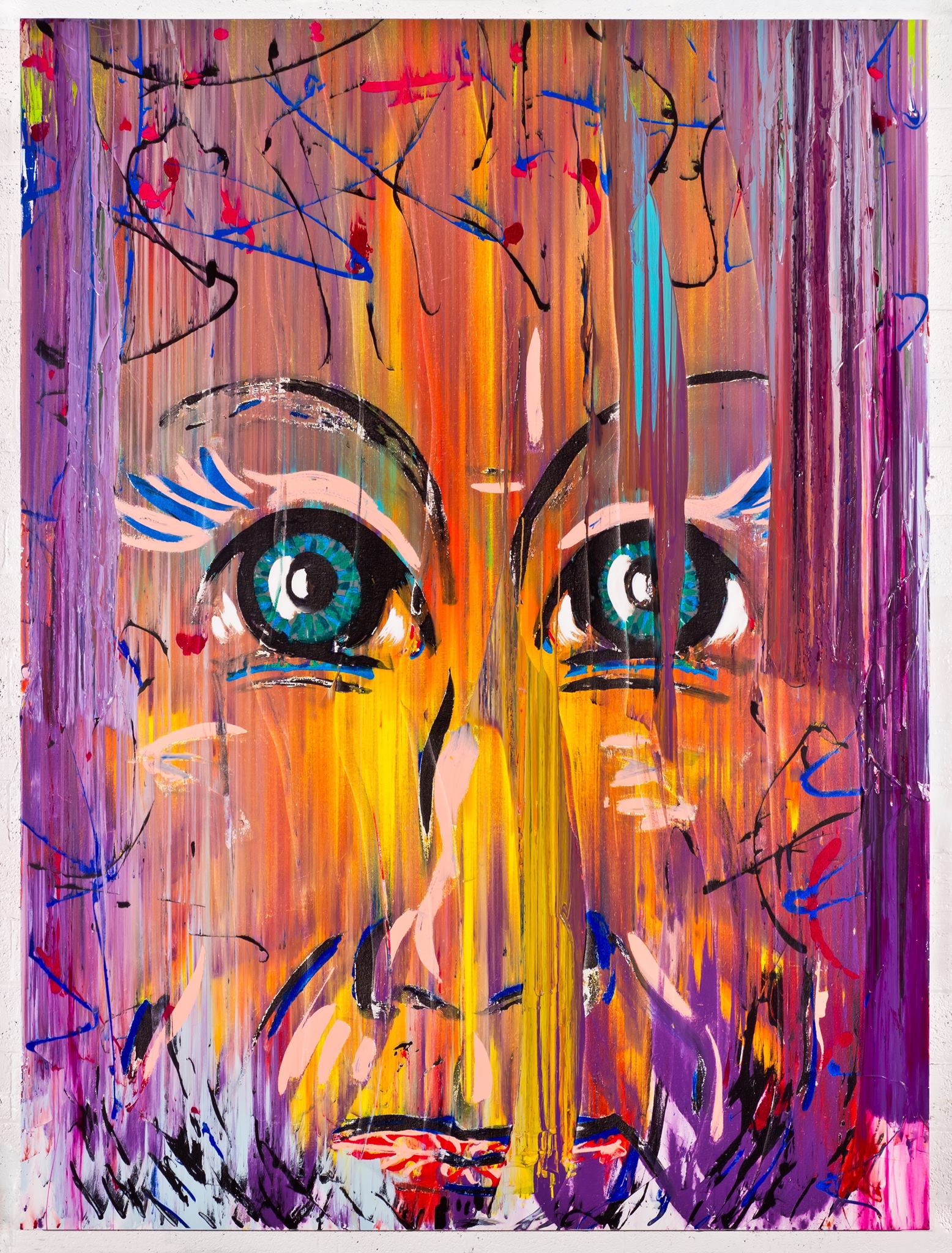 -
Check more arts in:
JCO Gallery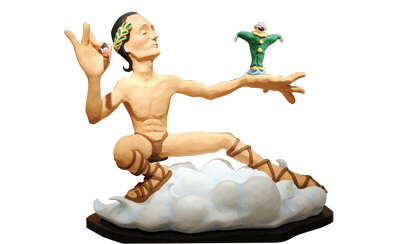 Ceramicus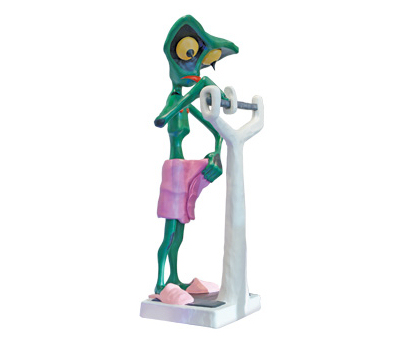 Fiberglass anorexic alien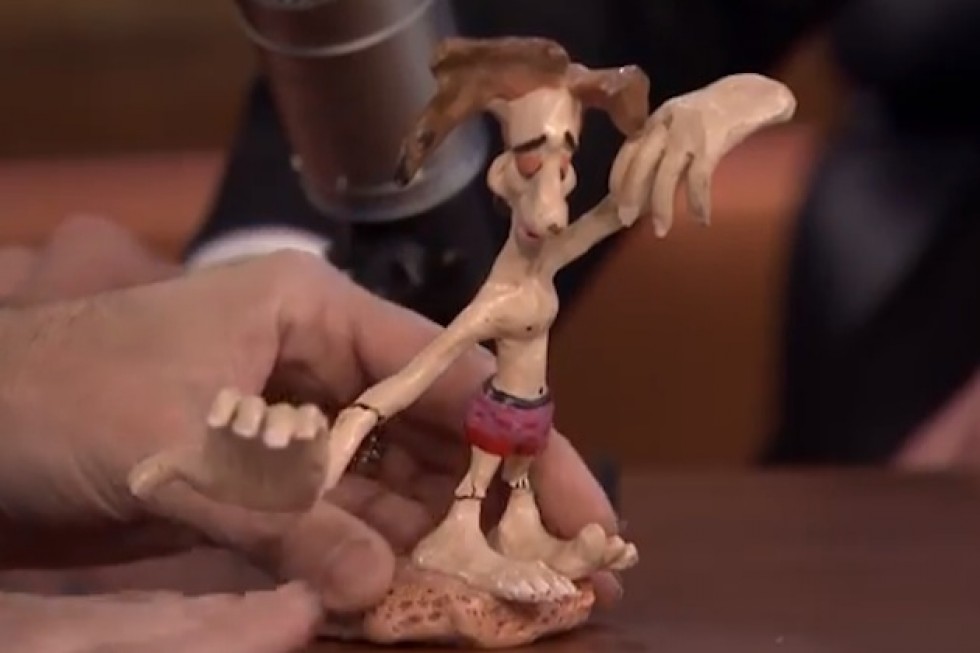 Nicolas Cage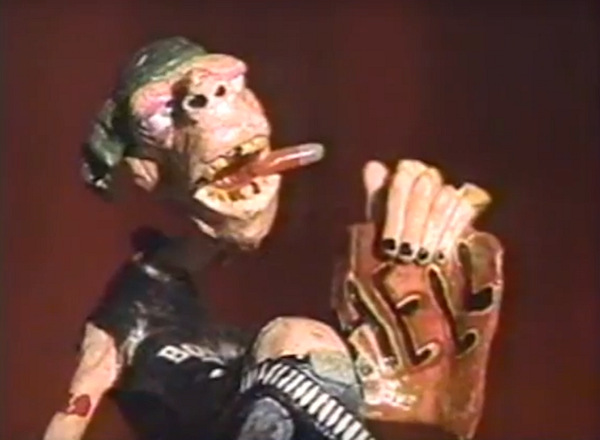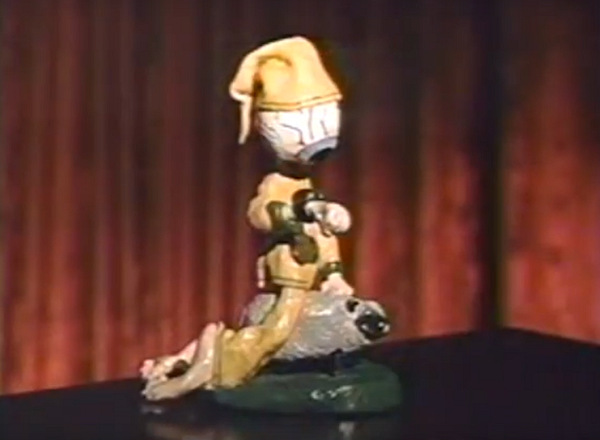 The Insomnia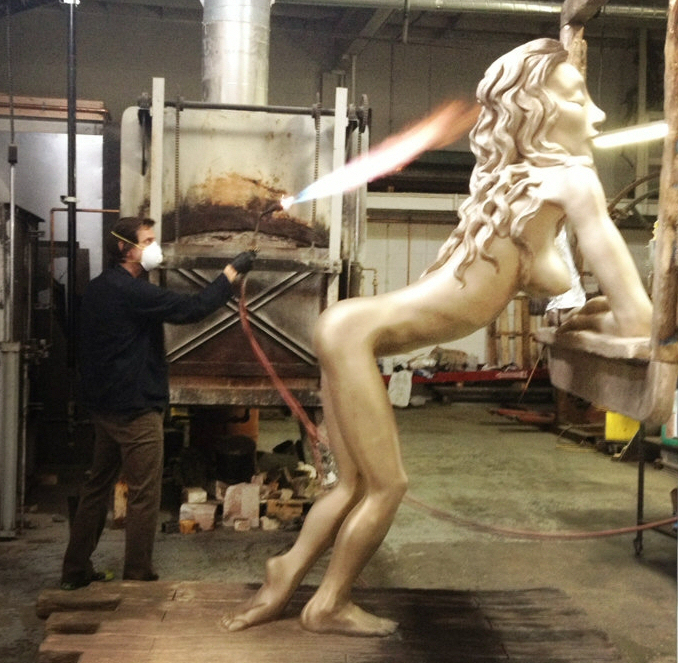 Ayla (in progress)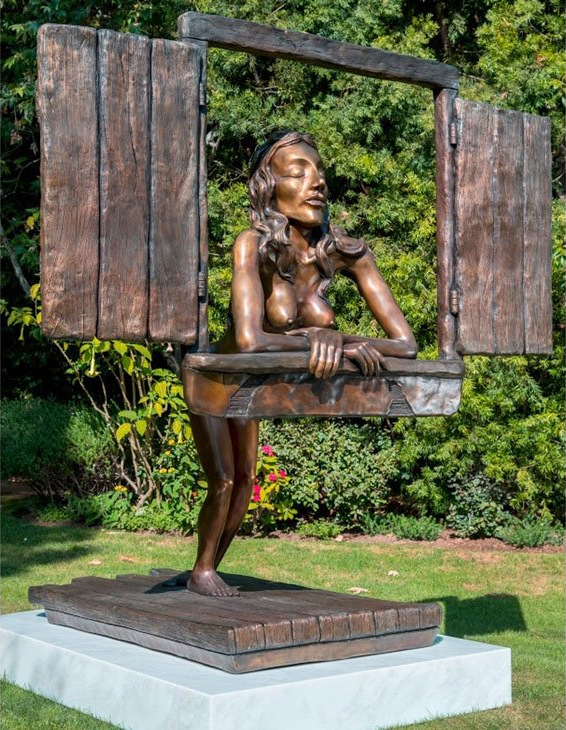 Ayla (completed)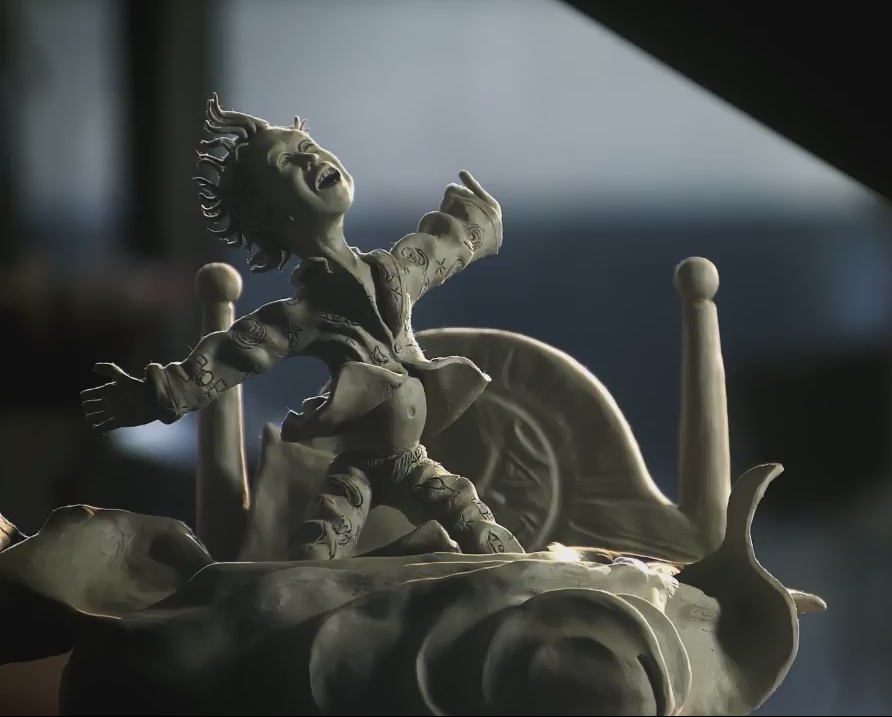 Check more sculptures in:
JCO Gallery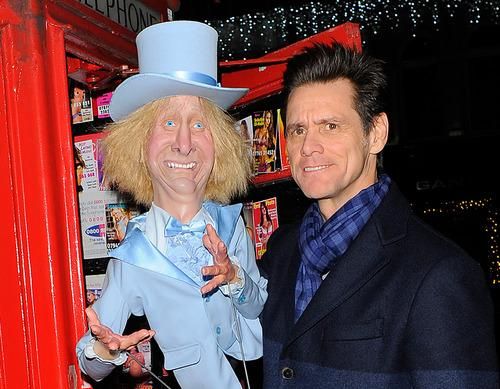 Jeff Daniels
Check more puppets in:
JCO Gallery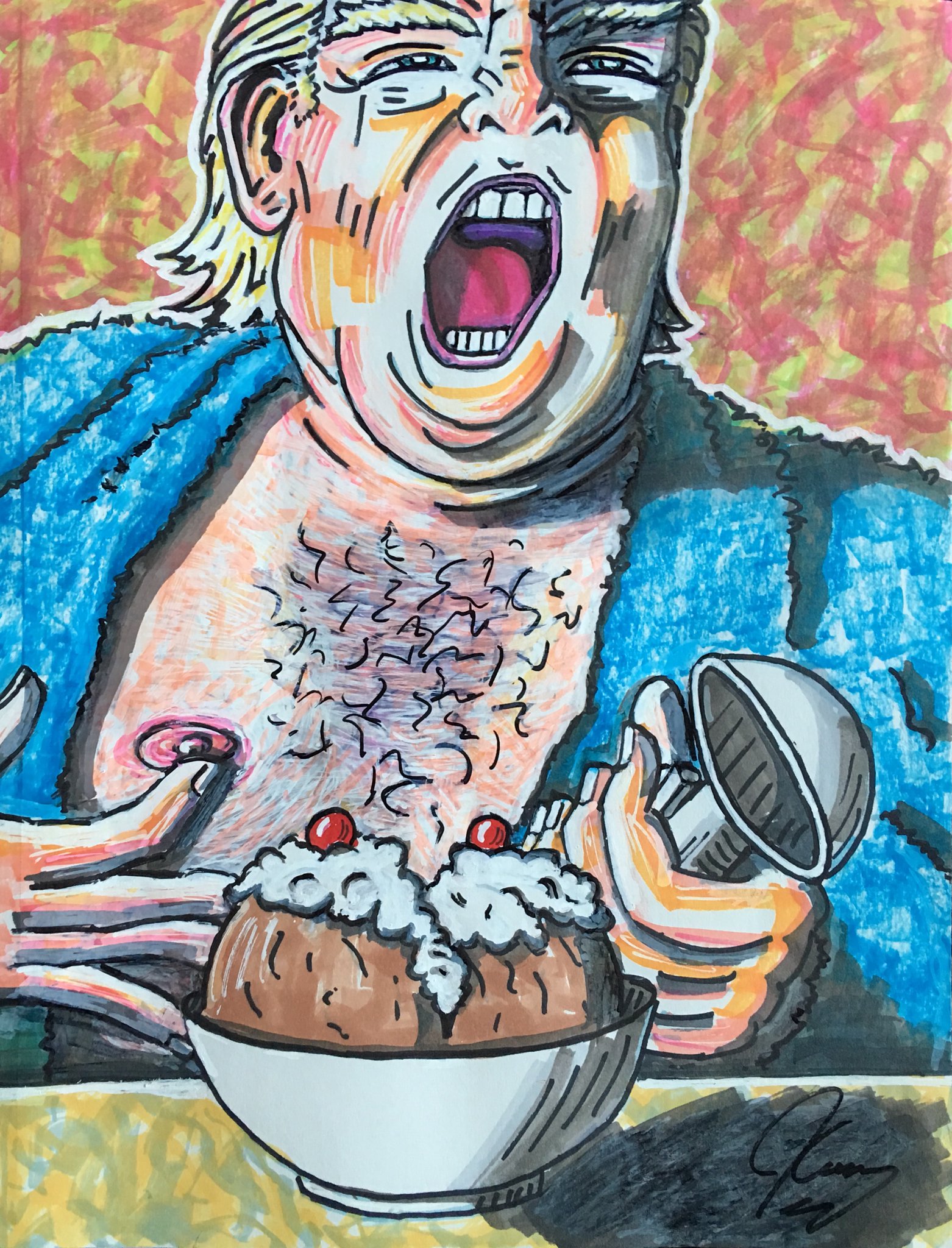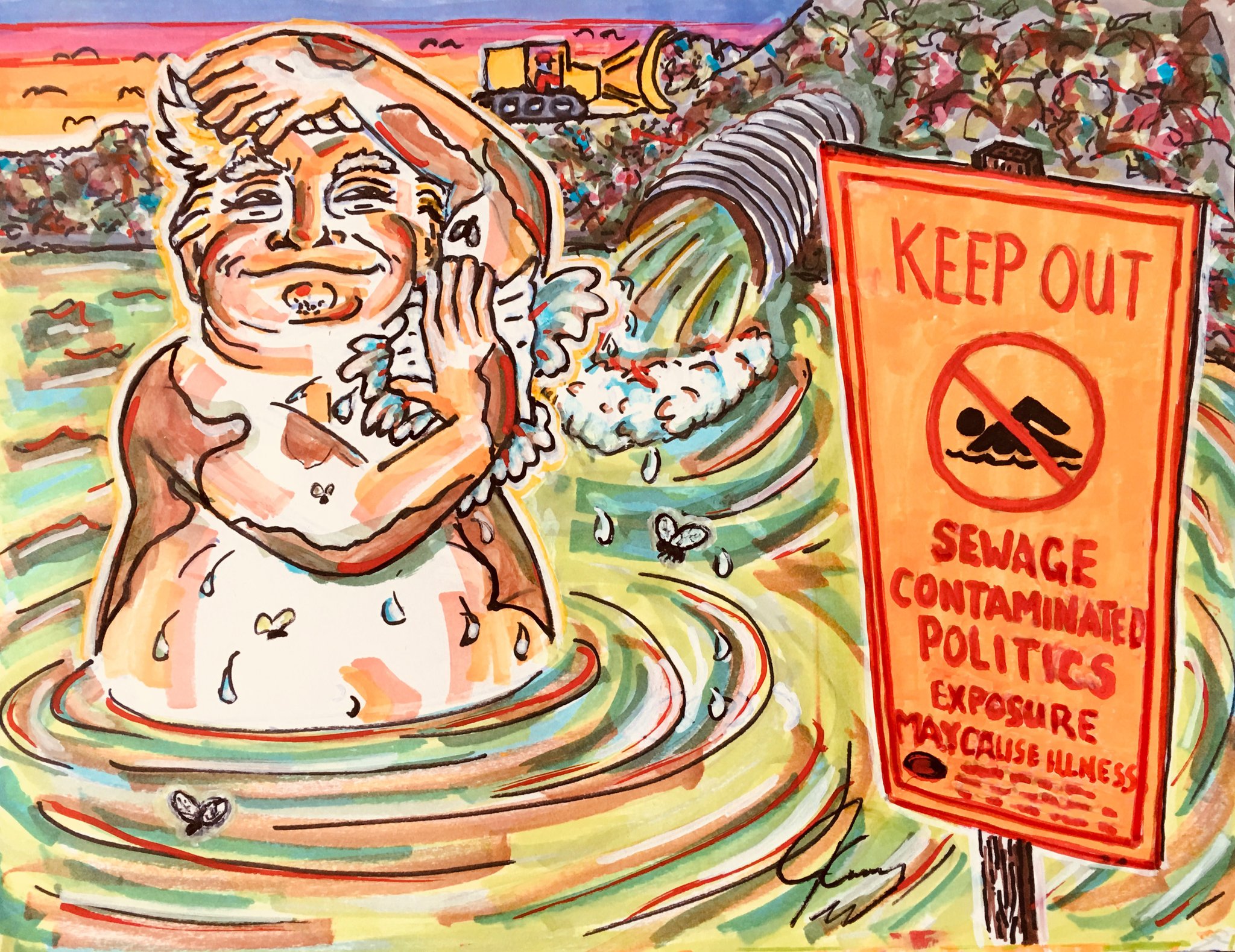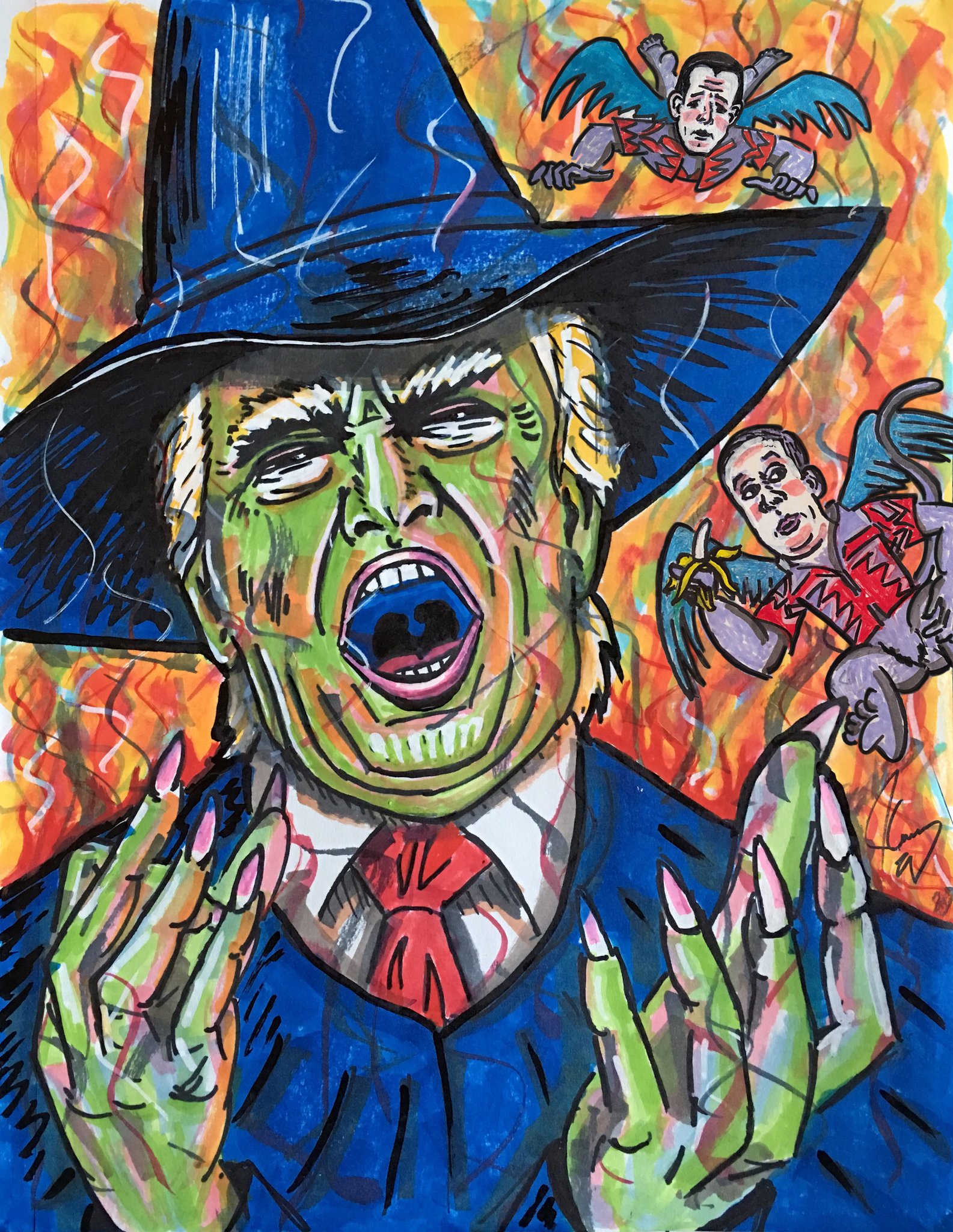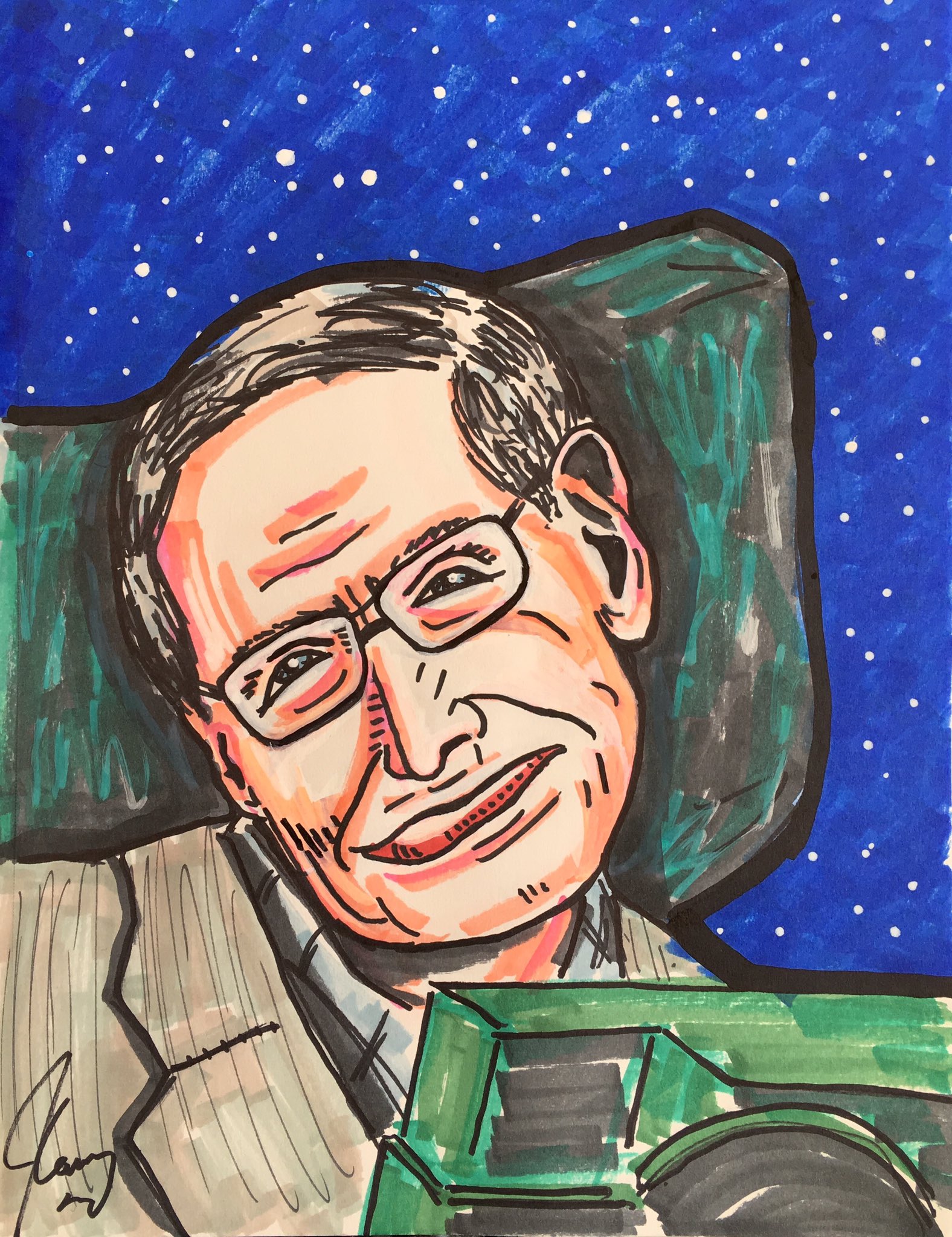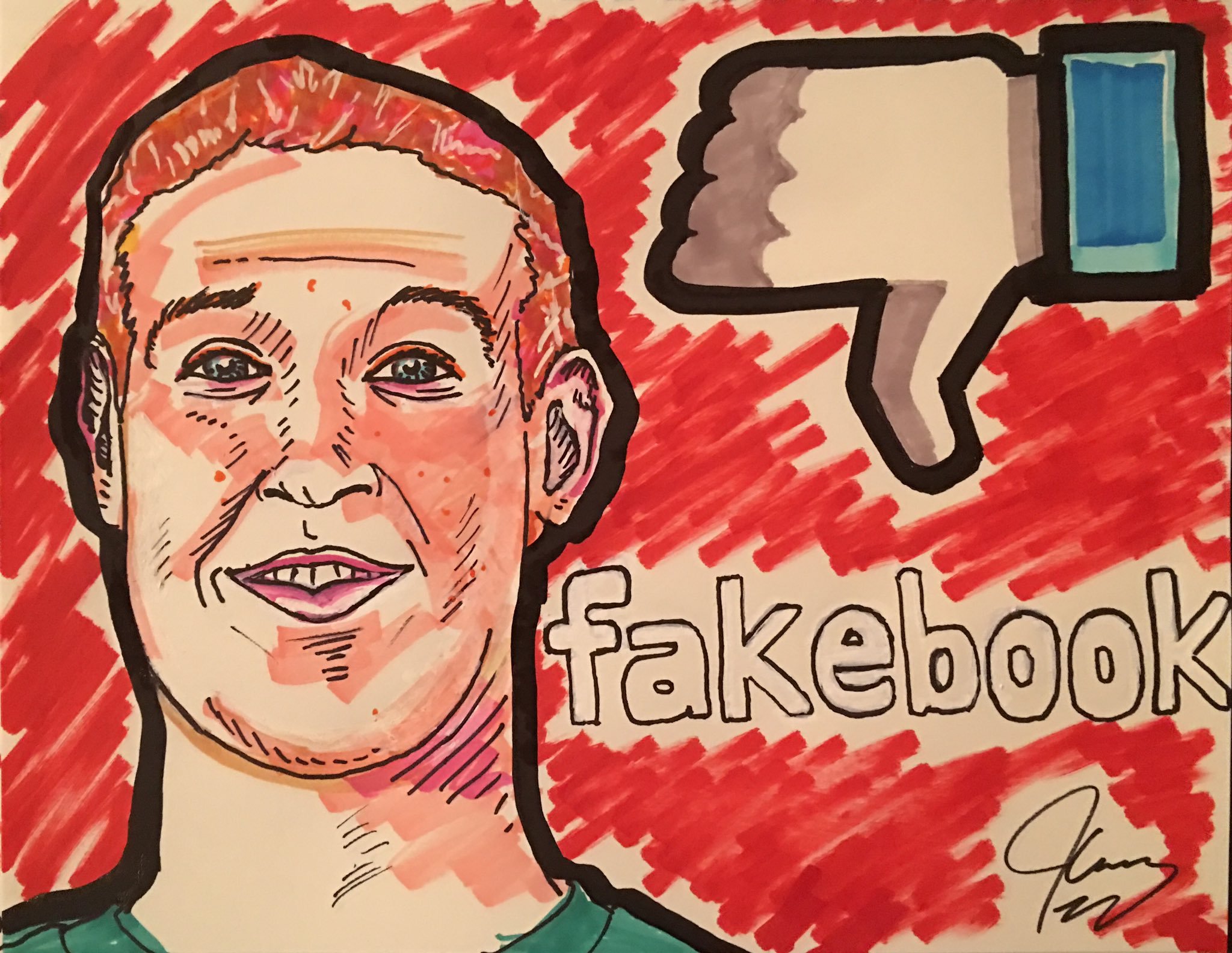 Check more cartoons in:
JCO Gallery
04/30/2020 Jim Carrey's New Trump cartoon
06/27/2019 More of Jim Carrey's political cartoons
06/21/2019 Exhibition Photos from 'This Light Never Goes Out'
05/06/2019 Jim Carrey Art Exhibition in Montreal
04/01/2019 Jim Carrey make Animation Series with South Park creators
03/03/2019 Jim Carrey Latest Cartoons
09/01/2019 Jim Carrey's Cartoon Contest Winner
01/07/2019 Help Jim Carrey to Finish His Donald Trump Cartoon
09/12/2018 Best of 2018: IndigNation Art Exhibition
12/02/2018 IndigNation Art Exhibition Extended until December 8th
11/30/2018 Jim Carrey's KCRW Radio Interview (part 2)
11/30/2018 Jim Carrey's KCRW Radio Interview (part 1)
11/26/2018 Jim Carrey IndigNation Exhibition - Final Week
11/13/2018 Jim Carrey At The Vulture Festival
10/25/2018 LA Times IndigNATION Art Exhibition Article
10/23/2018 IndigNATION Art Exhibition Opening
10/14/2018 LA Times Interview - cartoons for exhibition
09/27/2018 Jim Carrey 'IndigNation' Art Exhibition
09/12/2018 Jim Carrey's Political Cartoons in Art Exhibition
08/21/2018 Ayla - A sculpture by Jim Carrey
08/17/2018 Jim Carrey on His Political Artwork & "Kidding" on ExtraTV
08/16/2018 Jim Carrey Pays Tribute to Aretha Franklin
08/11/2018 Jim Carrey Speak About His Cartoons
08/01/2018 Jim Carrey About His Cartoons
06/16/2018 Jim Carrey's Latest Political Art
05/19/2018 Jim Carrey and Robin Williams Respect For Each other
04/11/2018 Jim Carrey Pays Tribute To Mitzi Shore
04/01/2018 Jim Carrey - An official cartoonist
03/25/2018 Jim Carrey In The Top 10 Social Media Ranking List
03/23/2018 Jim Carrey's cartoons
03/15/2018 Jim Carrey Pays Tribute To Stephen Hawking
07/02/2018 Jim Carrey Vows To Leave Facebook
11/02/2017 Jim Carrey's Halloween Art
09/26/2017 Inside Jim Carrey's "Sunshower" Art Exhibition
09/23/2017 A Beautiful Conversation with reborn Jim Carrey by W
09/21/2017 Jim Carrey About His Paintings
09/10/2017 Michael Moore on Broadway 'The Terms of My Surrender'
09/10/2017 Jim Carrey - Backstage Video Talk With Michael Moore
08/20/2017 More info about Sunshower Art Exhibition
08/19/2017 New Jim Carrey Art - This One Is Broken
08/18/2017 Jim Carrey Reaches 16 Million Followers On Twitter
08/15/2017 Jim Carrey Artwork On Display
09/08/2017 LeBron James Wants To Hang Out With Jim Carrey
08/08/2017 Jim Carrey Art Paintings
06/08/2017 Jim Carrey: I Need Color
08/05/2017 World Premiere Jim Carrey Sunshower Art Exhibition
05/23/2017 Jimmy Kimmel Live!
09/11/2016 Jim Carrey the cartoonist
06/18/2015 Comedians In Cars Getting Coffee - Jim Carrey Interview
05/18/2015 Jim Carrey Art Inspires
12/14/2014 Maurizio Cattelan visits Jim Carrey Art Studio
11/19/2014 Jeff Daniels Puppet Behind The Scenes
11/09/2013 Jim Carrey will reveal his sculptures and art
07/22/2013 "Ayla" by Jim Carrey
08/29/2012 Shepard Fairey Celebrates Americana with Jim Carrey
09/01/2012 Jim Carrey's Art Exhibition - Nothing to See Here
01/12/2011 Jim Carrey the artist