How to cancel deregistration
Dropping out of school - when and how is it possible?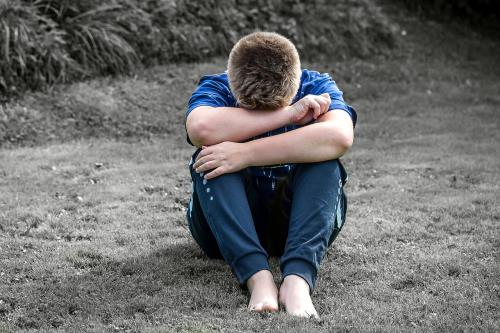 Almost every twentieth student leaves school without a qualification. But not every school dropout leads to a lack of school-leaving qualifications. A middle school leaving certificate is of course not lost if you drop out from the 11th grade. At what age can I drop out of school? Is that the choice of the student or the parents? This article gives a compact summary of all the answers.
What does compulsory schooling have to do with dropping out of school?
Compulsory schooling in Germany is 9 or 10 years, depending on the federal state. Incidentally, it has nothing to do with the age of the student. Even those who are of legal age are still required to attend school. The grade level is not decisive for compulsory schooling. A student must have been taught in a school for 9 or 10 years. Anyone who violates compulsory schooling can be subject to administrative offense proceedings for "violation of compulsory schooling". In the case of underage students, this is addressed to the parents, in the case of adult students, to the student himself.
Parents have a say
Adult pupils can (if they have completed compulsory schooling) decide whether to drop out of school. However, parents can also decide for themselves whether their offspring should still live in their parents' home. In the case of underage students, the parents have a say.
Drop out of school with a school leaving certificate
Those who have already graduated from school after the ninth or tenth grade and drop out from the 11th grade will of course not lose their school leaving certificate. As a rule, compulsory schooling is then also fulfilled.
Dropping out of school without leaving school
When compulsory schooling has been reached, school can be dropped out without a school leaving certificate. Leaving the job without a degree naturally only offers manageable prospects on the job market. As of 2019, however, the situation on the labor market is so good that companies sometimes hire applicants without a school leaving certificate. A school leaving certificate can also be obtained at a later point in time via the second educational path.
School after school
Those who drop out of school without having completed compulsory schooling must continue to attend school. This could be a year of basic vocational training or a year of vocational preparation.
Reasons for dropping out of school
There are many different reasons for leaving school without a degree. That can be either too much or too little. Bullying and depression can also be reasons. Sometimes pregnancy is also the reason for early school leaving. Sometimes it is also possible to identify and correct the related problems in order to prevent early school leaving. A change of school can also be an alternative to dropping out of school.
---
Photo: Myriams-Fotos / pixabay.com (pixabay license)
Article written by Andreas Mettler
published on Wednesday, September 25, 2019