ID Austria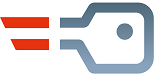 In the course of 2021, the new ID Austria will replace the previous mobile phone signature or citizen card. In the future, you can use ID Austria to prove your identity to digital applications and services. Your ID Austria becomes your key to secure digital services.
ID Austria is a further development of the mobile phone signature and citizen card. ID Austria is currently running pilot operations. This ends in autumn 2021. From this point in time, ID Austria will be fully available to all citizens.
All current information about ID Austria can be found at https://www.oesterreich.gv.at. There you will also find out how you can transfer your existing mobile phone signature to your personal ID Austria.
Cell phone signature and citizen card
The citizen card function is available in two forms:
Cell phone signature: A cell phone that is ready to receive is required to use the cell phone signature. The Handy-Signatur works with all mobile phones and is free of charge.
Card with activated citizen card function: You can activate the citizen card function on an A-Trust chip card, for example (on your e-card only until the end of 2019). To use a card with an activated citizen card function, you need a card reader.
Both forms of the citizen card can be used as a legally valid signature on the Internet; they are equivalent to a handwritten signature. Both the mobile phone and an activated chip card are also your virtual ID, so you can use them on the web in the same way as your driver's license or passport. You can also use it to digitally sign documents or invoices.
Regardless of the form of the citizen card, it offers you numerous advantages:
Free use: The use of Handy-Signatur is completely free of charge.
Time saving: Both private individuals and companies can deal with official channels quickly and easily via the Internet
High security: Only the correct combination of the two factors knowledge (PIN or password) and possession (chip card or mobile phone) enables a successful login to a service or an electronic signature.
Privacy: Cryptographic procedures prevent central access to sensitive data.
Comfort: E-services from administration and business can be used with the same method, the countless user IDs are a thing of the past.